---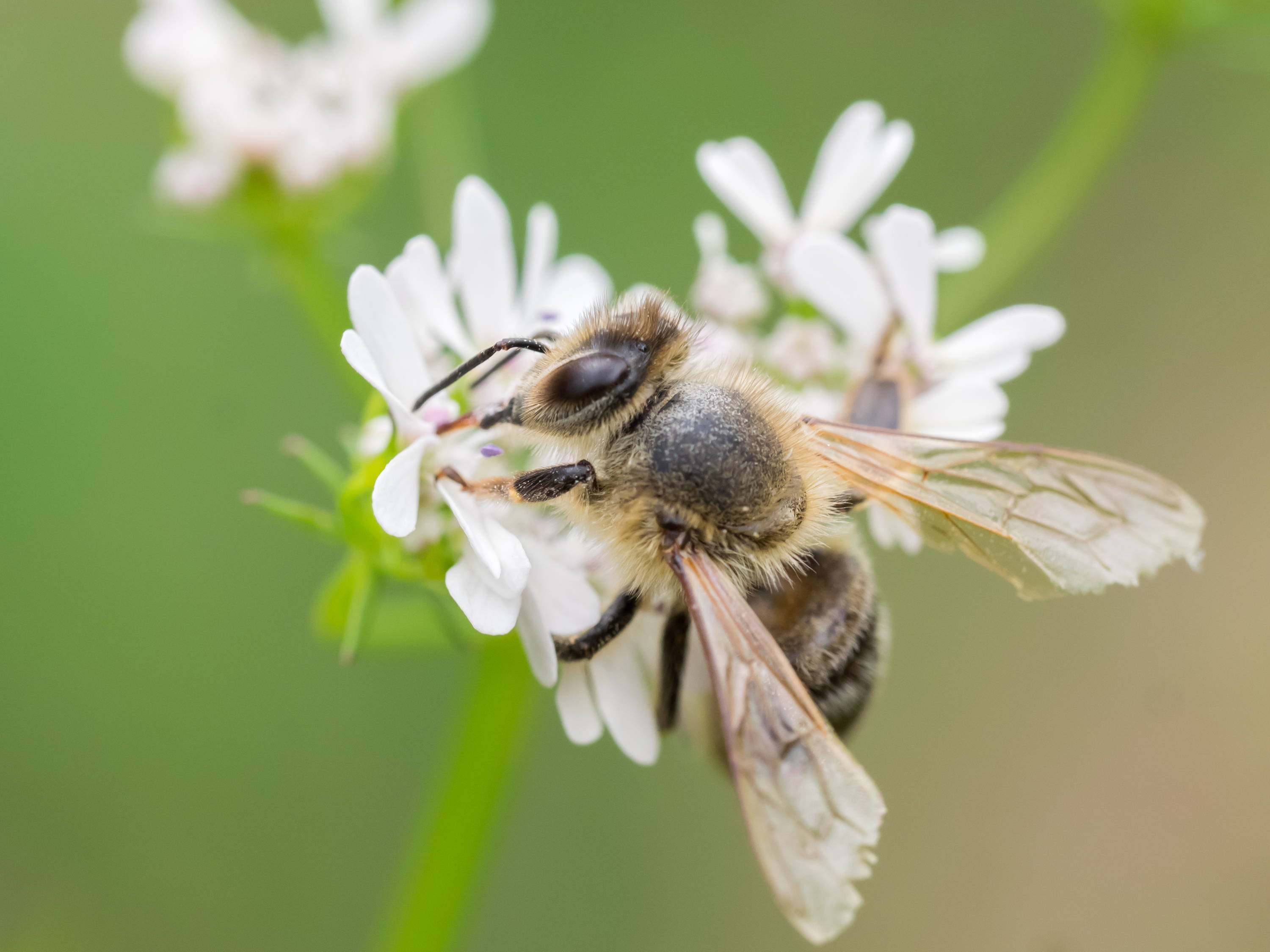 DARWINIAN BEEKEEPING
With help from our friends at Bee & Bloom, we've designed our hives to incorporate some major tenets of Darwinian Beekeeping. This philosophy integrates honey bee natural history into beekeeping management practices to allow natural selection to produce hardier and more resilient honey bees. Our hive designs are for Darwinian Beekeepers who utilize small hives, allow their bees to build natural comb, encourage propolis accumulation, and increase insulation.
---
HIVES DESIGNED SPECIFICALLY FOR THE DARWINIAN BEEKEEPER:
---
SMALL HIVES
Feral honey bees generally nest in cavities about ¼ the size of traditionally managed hives which leads to frequent swarming and lower Varroa levels as a result (source). Maintaining small hives with less focus on honey production can be a great way to control menace mite populations that plague our nightmares.
Bespoke offers two types of horizontal hives which allow easy expansion and contraction of nest size, and advocates minimal supering, and frequent swarming if appropriate for your setting.
---
NATURAL COMB
In nature, honey bees build comb using wax secreted from glands on their abdomens entirely on their own. Around the industrial revolution, large scale beekeepers began using pressed wax or plastic inserts in their frames to provide a template for comb production. Along with this invention, came a series of unforeseen side effects to the point where many beekeepers are now leaving the unnecessary material out of their hives.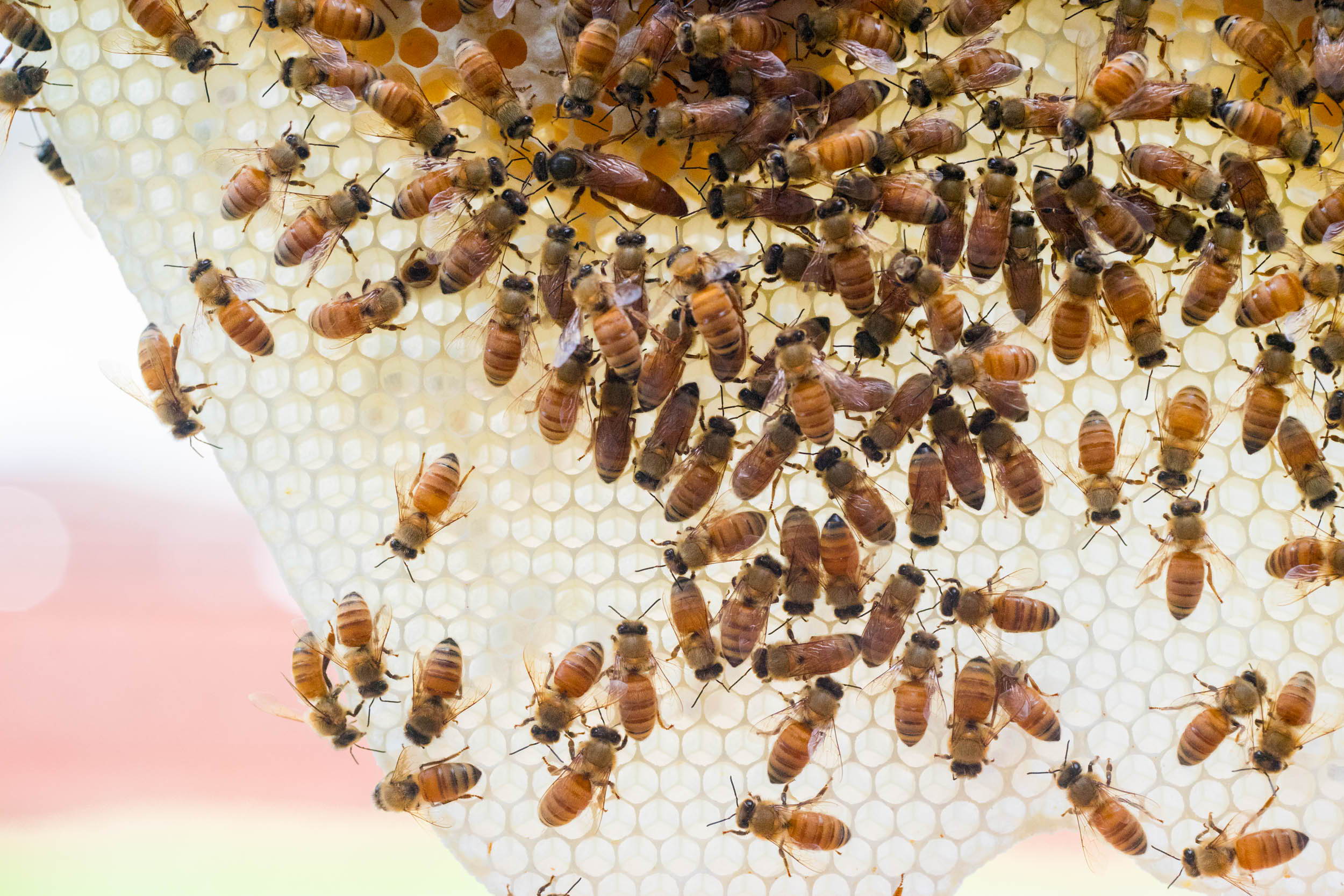 WHY BESPOKE GOES FOUNDATIONLESS
1. TO DECREASE WAX CONTAMINATION IN THE HIVE
2. TO ENCOURAGE NATURAL COMB CELL SIZE
3. FOR EASY CRUSH-AND-STRAIN HONEY HARVEST
4. SIMPLY BECAUSE THE BEES PREFER IT
---
PROPOLIS ACCUMULATION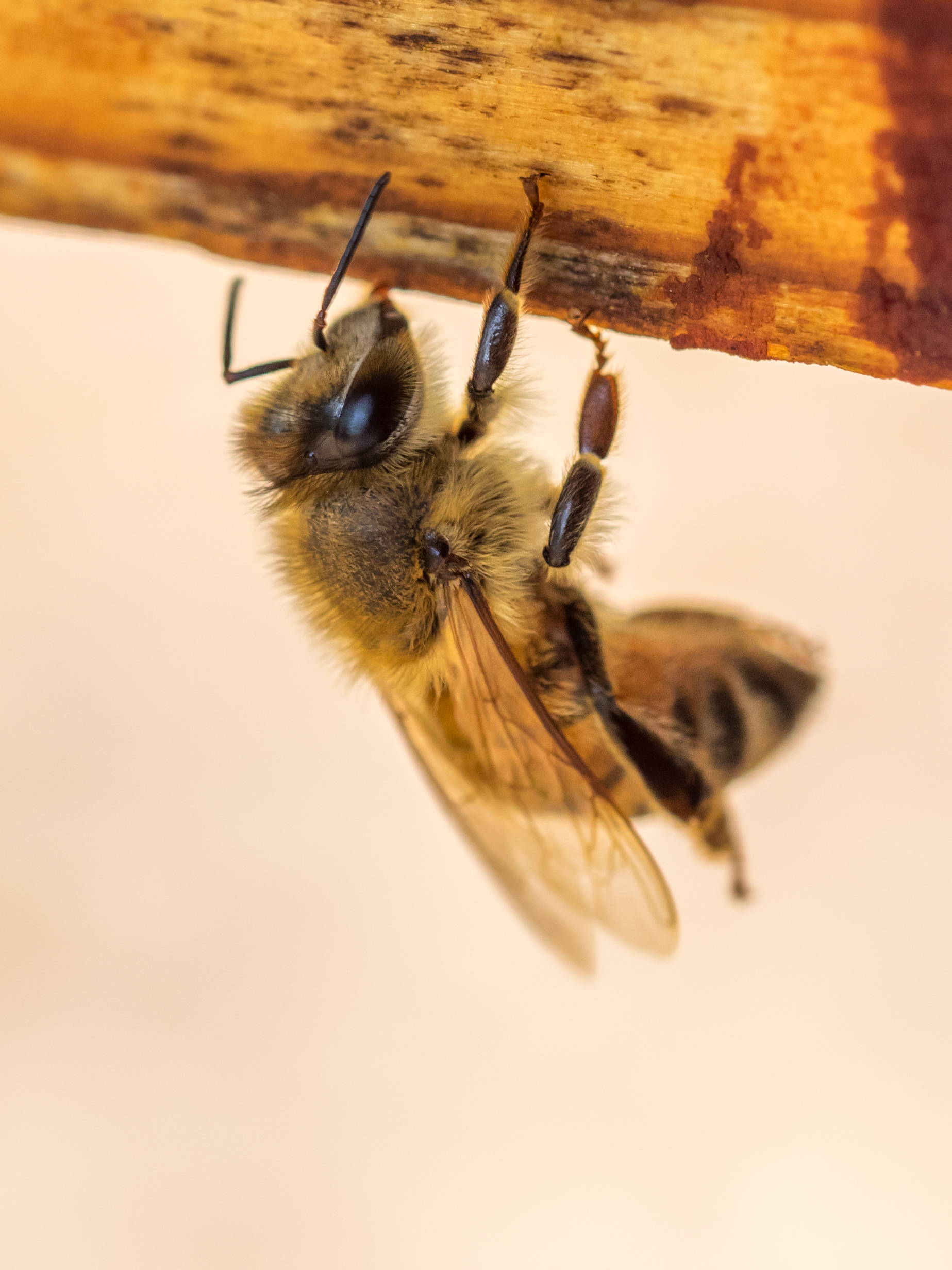 Propolis is a conglomeration of sticky plant resin collected by honey bees to coat and seal their inner hive cavity. Propolis is antibacterial, antimicrobial, and controls ventilation inside the hive. High propolis production has been linked to increased hive health (source).
Bees are more likely to coat hive surfaces that are rough, and the insides of our hives are left un-sanded to encourage high propolis accumulation.
---
INSULATION
Hive temperature must be maintained between 90 and 95°F for proper brood development. Thermoregulation of the hive is of concern all year, from the hottest to the coldest days.
Bespoke Langstroth hives have done away with inner covers, and come standard with quilt boxes to provide some extra insulation. Additionally, all of our cedar hives are milled with ⅞ inch lumber to provide thicker walls to keep your bees cozy.